The media sees and hear about these reports, yet most of them don't bother to check them out. If half of this issue is true, It would be worth looking into, especially Congress!!!!
CHECK THIS OUT!!!!
Tom Morin, Hobart, IN
BELOW ARE PICTURES TAKEN AFTER A RAID ON A DRUG DEALERS' HOUSE IN MEXICO. ARE YOU READY FOR THIS???

According to Snopes (http://www.snopes.com/photos/crime/drugmoney.asp), this is what $205 MILLION in US money looks like....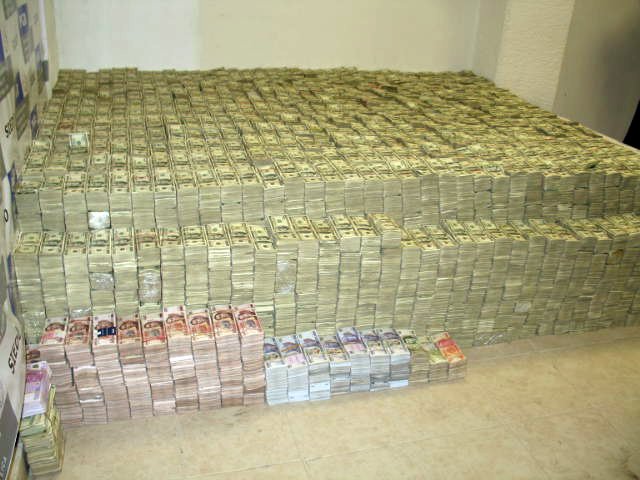 Also according to Snopes, Mexican drug gangs control 80% of the meth market in the U.S. Thanks, Pres. Fox! Does meth get a NAFTA exemption?
AREN'T WE GLAD THAT WE HAVE AN OPEN BORDER POLICY BETWEEN US? JUST LOOK AT HOW WELL IT'S PAYING OFF...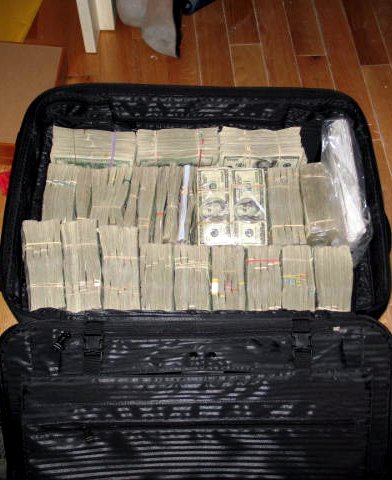 I THINK ALLOWING MEXICAN TRUCKERS IN THE U.S. IS A GREAT IDEA!!! JUST TAKE A LOOK AT THE MILLIONS OF REASONS WHY...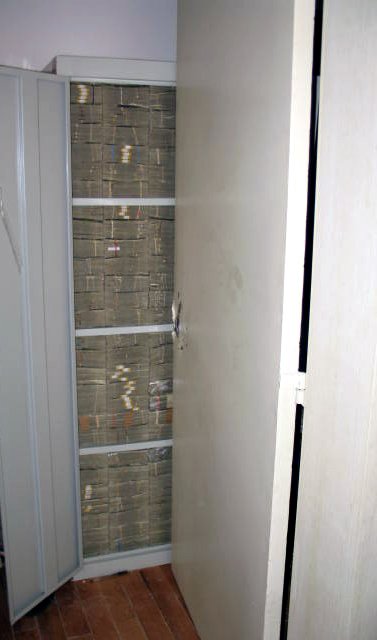 SEE HOW WELL THESE TRUCKERS ARE DOING? WHAT THE @#@%*@ ARE WE THINKING???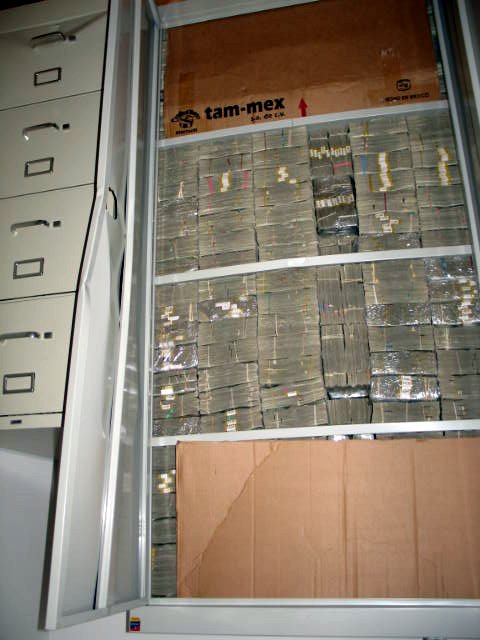 Notice that nearly 100% of this money is U.S. currency!!! Do you now wonder why the cost of living has catapulted in our country??? I don't... some of the illegal aliens we're letting in can afford anything at any cost!!! And for the ones who cannot... we'll give it to them anyway!!!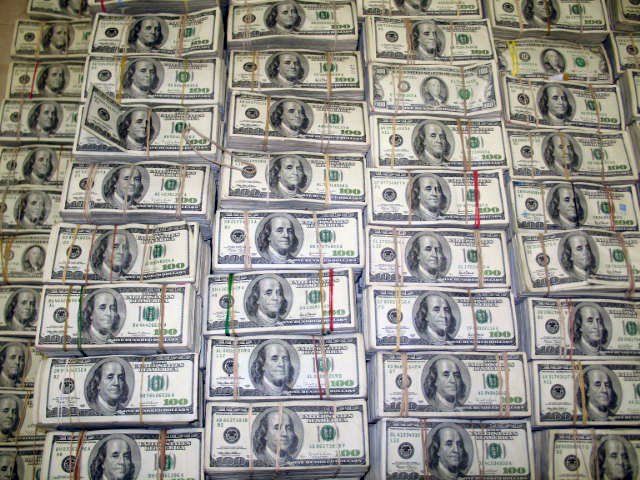 AND WE HAVE TWO BORDER PATROL AGENTS IN PRISON FOR SHOOTING AND WOUNDING A WELL DOCUMENTED MECICAN DRUG DEALER! WHO, BY THE WAY, WAS ARMED AND ALSO HAPPENS TO BE A CONVICTED (BY MEXICO) MURDERER.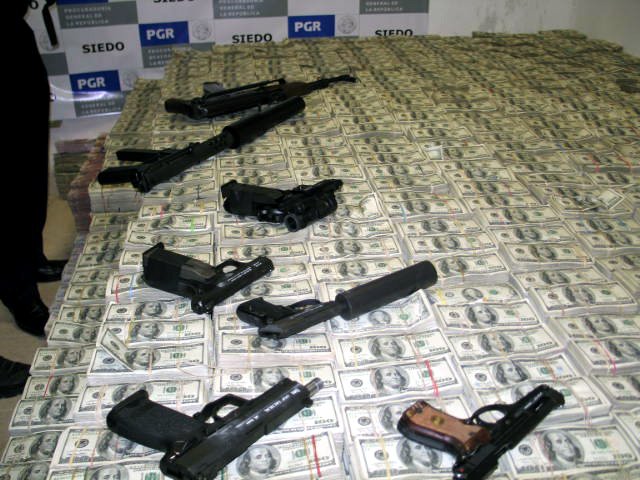 MAKES A LOT OF SENSE, DOESN'T IT??? AUTOMATICS, SILENCERS...... THEY'RE ALL HAVING A NICE LAUGH ABOUT THIS STUFF AT OUR EXPENSE!!!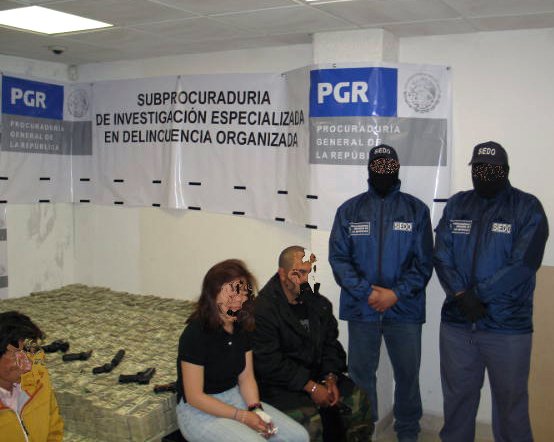 And we want to give ILLEGAL ALIENS amnesty and not build the border fence because of funding!?!?! SEND THIS TO EVERYONE, INCLUDING YOUR LOCAL CONGRESS REPRESENTATIVE. Our country is bleeding from the outside in!!! Don't you think it's time we take back what WE have sacrificed for over 140 years for??? I do. Build the fence higher and deeper, tighten border control, and send EVERY illegal alien home!!!